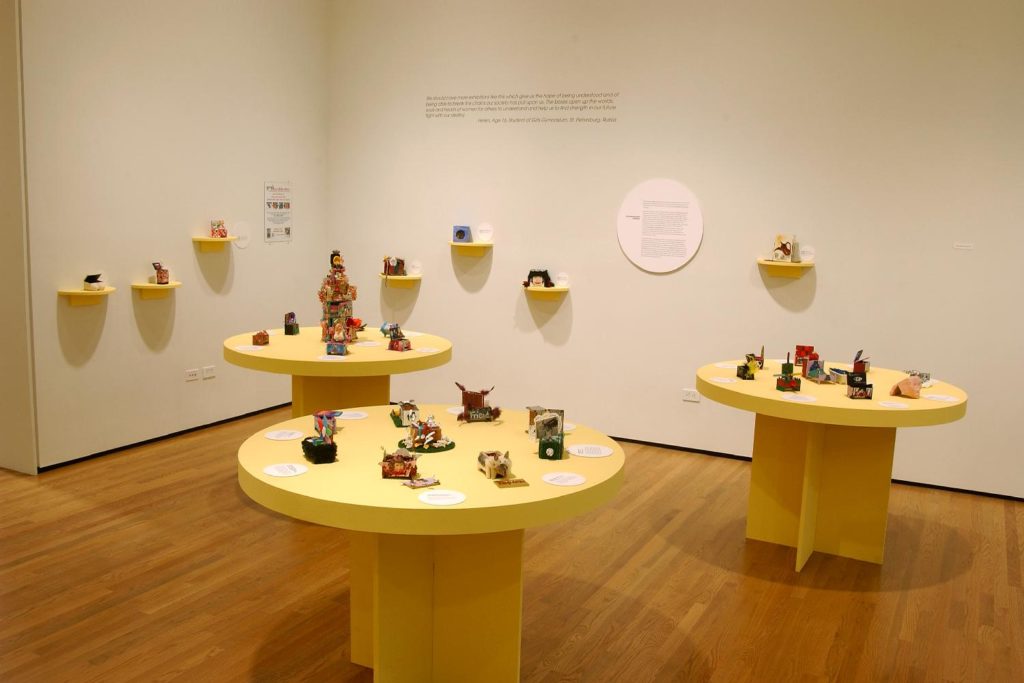 University Art Museum, UCSB
Santa Barbara, CA
October – December 2002
Chrstine Scott, Art Therapist, Girls Inc.
Jody Nelson, Girls Inc. Program Director and Filmmaker


Women Beyond Borders collaborated with Girls. Inc. at the ten-year retrospective in 2002, which took place at  University Art Museum at UCSB and held workshops to create boxes that were shown at the exhibition.
Christine Scott collaborated with young girls from Girls Inc. to empower them to tell their truth. Below are a couple of the girl's heartfelt boxes.