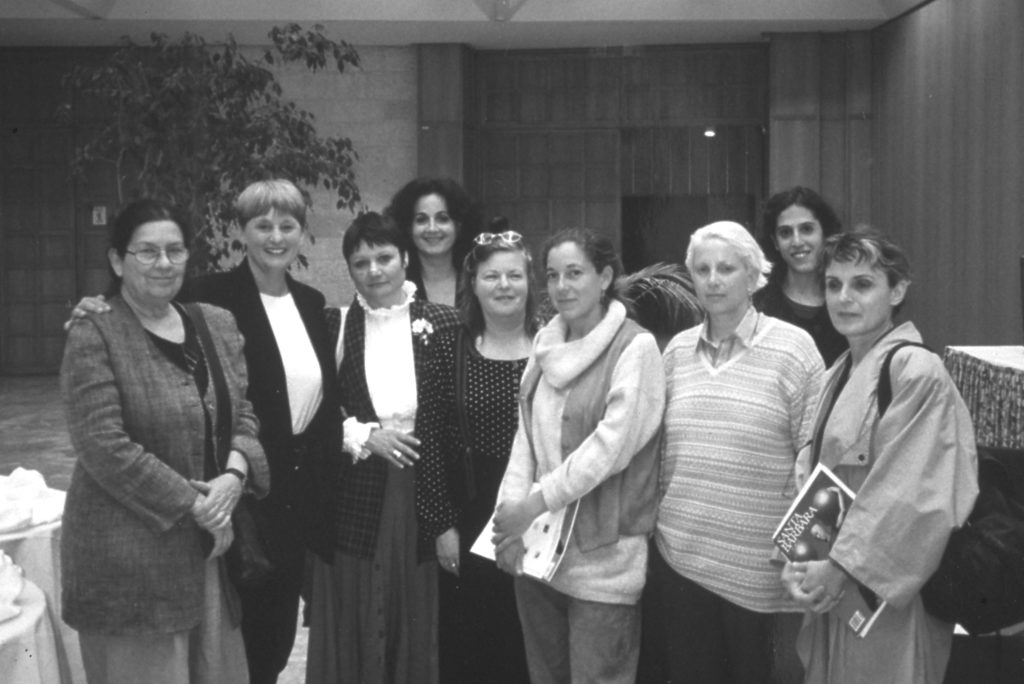 ICC Contemporary Gallery Binyaney Ha'ooma
Jerusalem, Israel
March 13 – April 27, 1996
Edna Ramot, Director
Daphna Naor, Curator
Ravel Erenberg and Elena Siff, Contacts
ARTIST NETWORK BEGINS
Daphna Naor, WBB Curator
Women Beyond Borders is an expression of the desire to establish a network of female artists who maintain an international dialogue and engage in mutual visits and joint exhibitions and publications. Worldwide parameters of communication have been made possible with the opening of a WBB Internet site.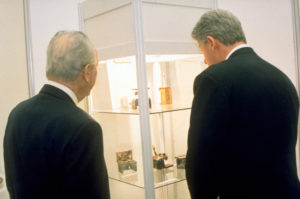 For the dozens of artists who took up the challenge, the boxes serve as an impetus for a journey into their own inner enchanted worlds to distant temples, longings for a different reality, or expressions of secret hopes. Some artists found in their boxes a means of expressing pain, missed opportunities and despair. Others saw the small boxes as cells of communication through which they shot arrows of humor, optimism and power. Others rebelled against the box, challenging their physical boundaries and went beyond.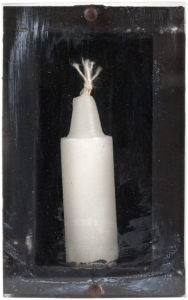 But perhaps the most constant and important fire in Judaism is the Sabbath candles, to be lit on Friday eve by every daughter of Israel. I see the Sabbath candles as a symbol of home and the woman's duty and privilege to protect and care for her family, physically and spiritually.
My piece contains an unlit Sabbath candle to remind myself that no matter how much women expand our potential as human beings, the role of homemaker is a very profound commitment. It provides the foundation of faith upon which miracles can grow.
"Historically, a box is a chest for treasures, a memory of a holy place, a womb or a tomb and linked with gift. These connotations are linked with intimate secret objects that create a space for personal meaning, a diary for sharing ideas with oneself, a place for the safekeeping of memories, for preserving culture, a place to hide from others. It can be viewed as a 'box of secrets' which brings a woman closer to her soul and, like a mirror, helps to recognize herself and to define her identity."
Dr. Talya Birkhahn – Israeli Philosopher of Education