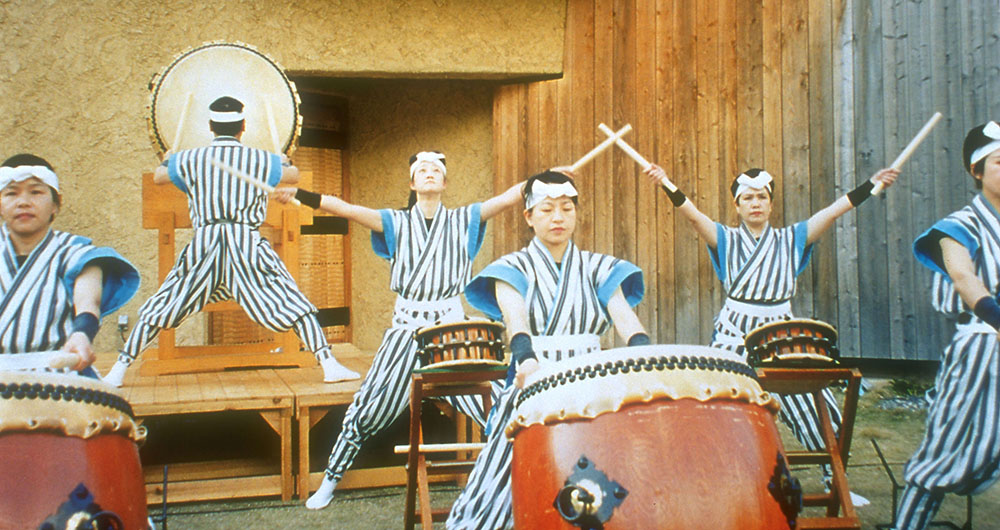 Akino Fuku Museum
Tenyru, Japan
April 17 – May 30 , 1999
Tamotsu Asano, Director – Akino Fuku Museum
Yoshihiro Ikka, Curator – Akino Fuku Museum
Shoko Toma, Independant Curator, Coordinator
Lesley Tannahill and Toshiyasu Ohi, Contacts
Gallery One, Park Tower
Tokyo, Japan
June 4 – 27, 1999
Nobuhiro Sato, Artistic Director
Shoko Toma, Independant Curator, Coordinator
Tokyo Urban Gas and Development Company, Sponsor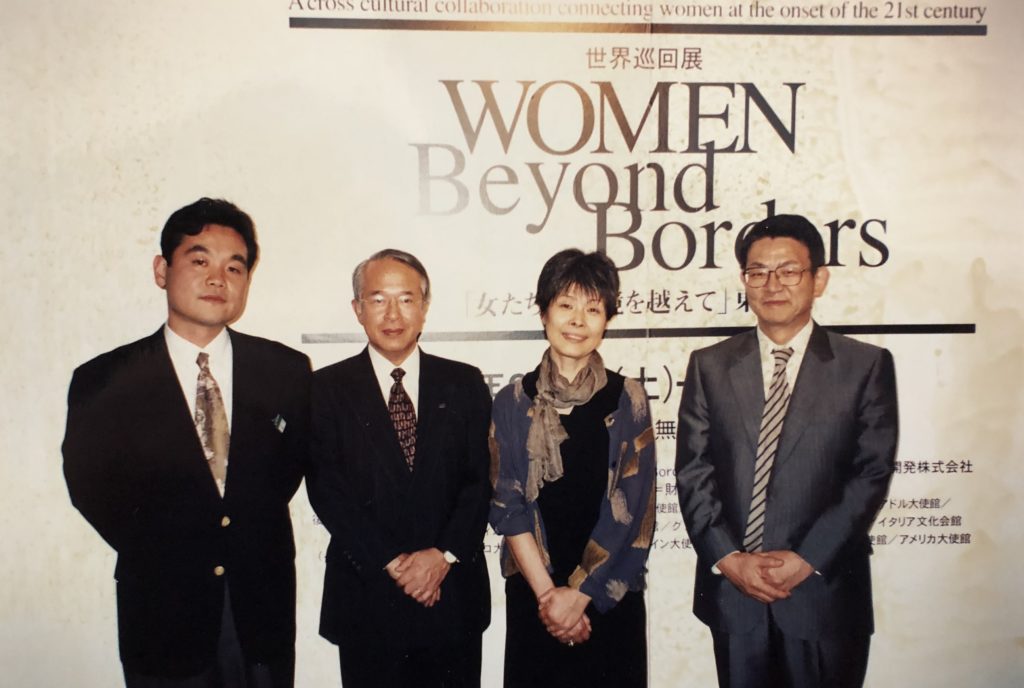 I believe that these unique works will speak to you about the hopes of all, both men and women, young and old, and all races for not only a 21st Century without war, but continued peace in the coming milleniums.
– Shoko Toma, Independant Curator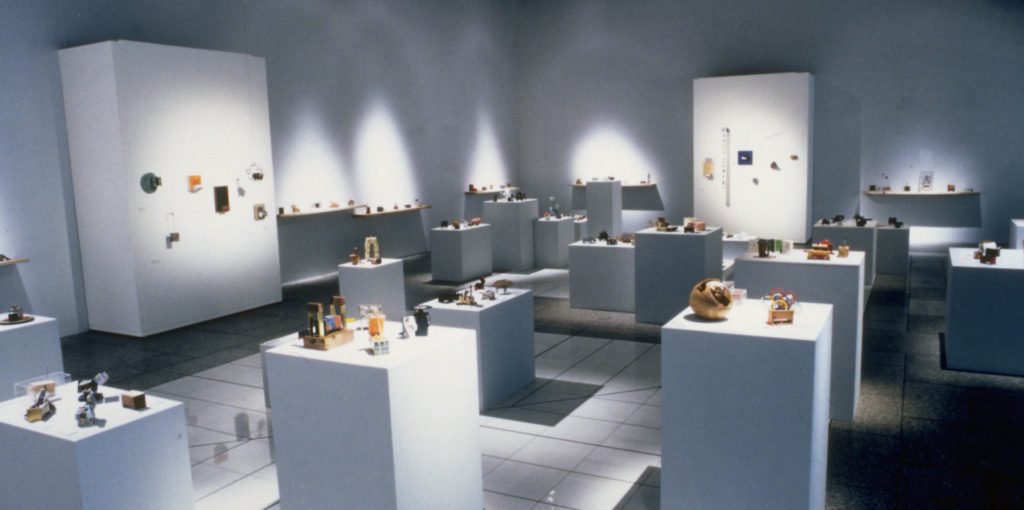 I am sure that this project is the hope of all women everywhere. Let us also hope that this Exhibition will lead to additional opportunities throughout Japan, and all the countries of all the world, to communicate and express our humanity.
– Yoshihiro Ikka, Curator, Akino Fuku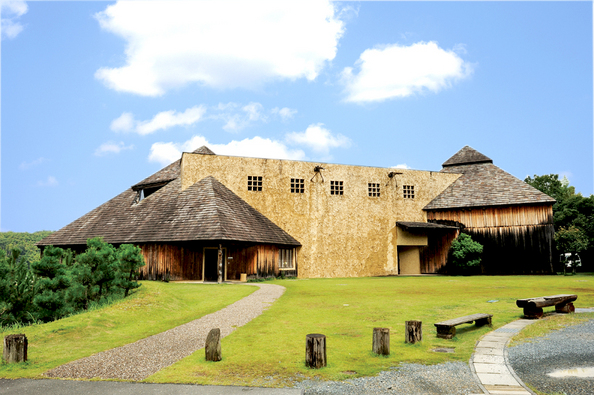 The Women Beyond Borders exhibition at the Akino Fuku Museum opened in Tenryu on April 16th with a fanfare of women Taiko drummers resounding an ancient and powerful cadence amidst cedar forests and blue skies above the Tenryu river. The temple-like museum offered a powerful backdrop for the boxes from around the world.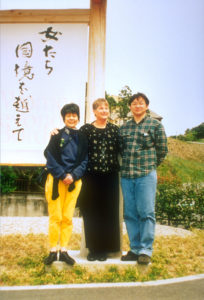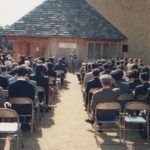 At the opening we met Japanese participants and Yony Waite, WBB artist/curator from Kenya. The Mayor of Tenryu, the Director of Education, Director of the Akino Fuku Museum, and many others dignitaries gave formal speeches, which embraced a depth of understanding and appreciation of WBB and beyond to the power of the mythical significance of the box in a land which comprehends and reveres such things in daily life.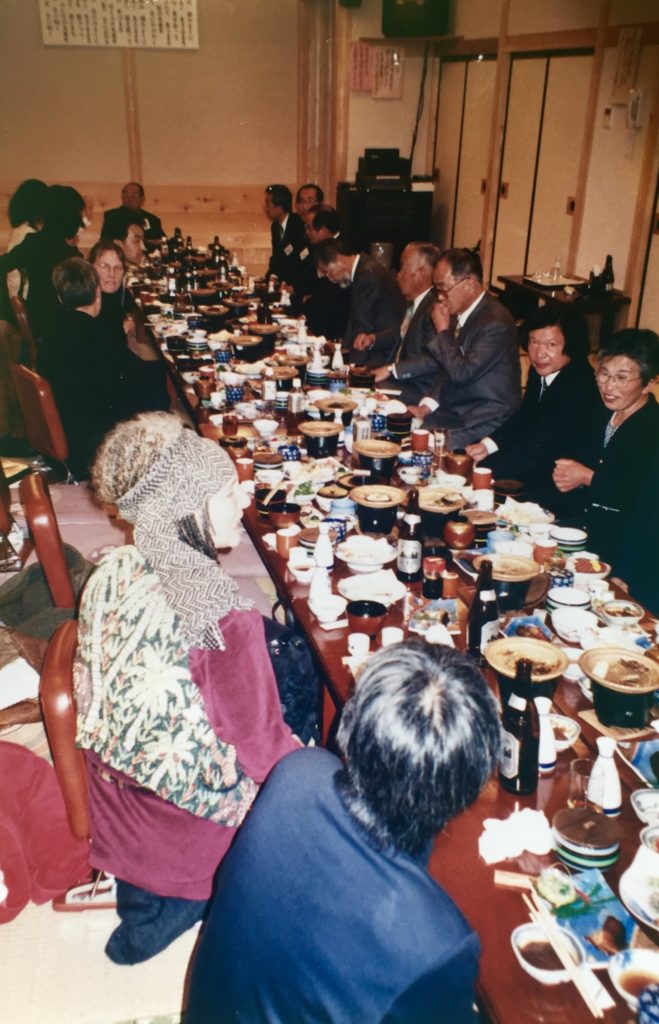 Artists, officials, men and women from the nearby towns gathered after the opening at a lakeside Ryokan for a traditional banquet of delicacies, joyful conversation, more speeches, ritual and singing into the night led by Yoni Waite. Yoni surprisingly spent many years in Japan and spoke the language fluently!