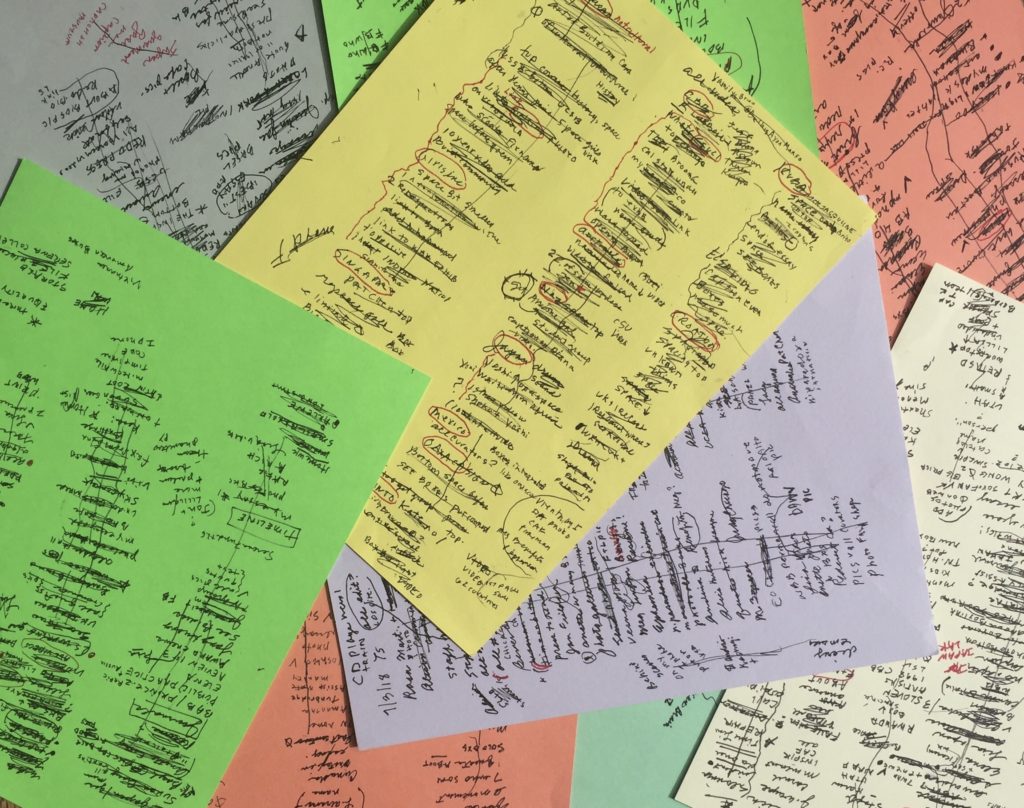 Not many have seen the tremendous collaboration and commitment going on behind the WBB scenes for over two decades, both internationally and in the USA. Since we were a grassroots project starting out on an unknown process away from the mainstream art world, we learned by doing: packing, shipping, unpacking, acting as conservators, archivers, curators, translators, fundraisers, event planners, videographers, photographers, and negotiators. All that, with many a customs challenge along the way! The photos below show a microcosm of our work with archiving, packing and restoring.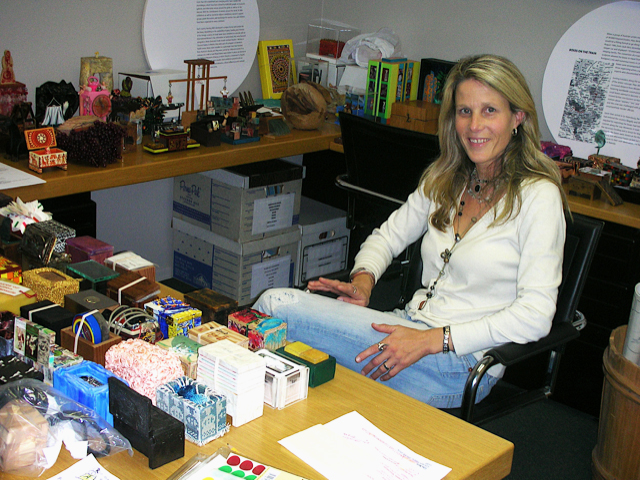 Anette Kubitza Ph.D., Art Historian and Archivist, cataloging WBB boxes.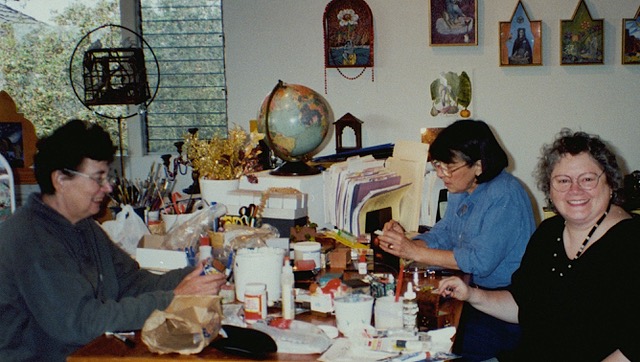 WBB artists from Santa Barbara repairing boxes including Saritha Margon, Pepa Devan, and friend.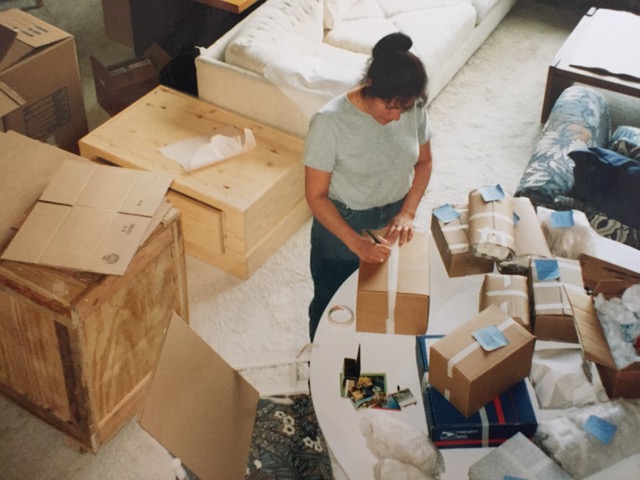 Luz Maria Anguiano, Assistant and WBB artist preparing boxes for shipment.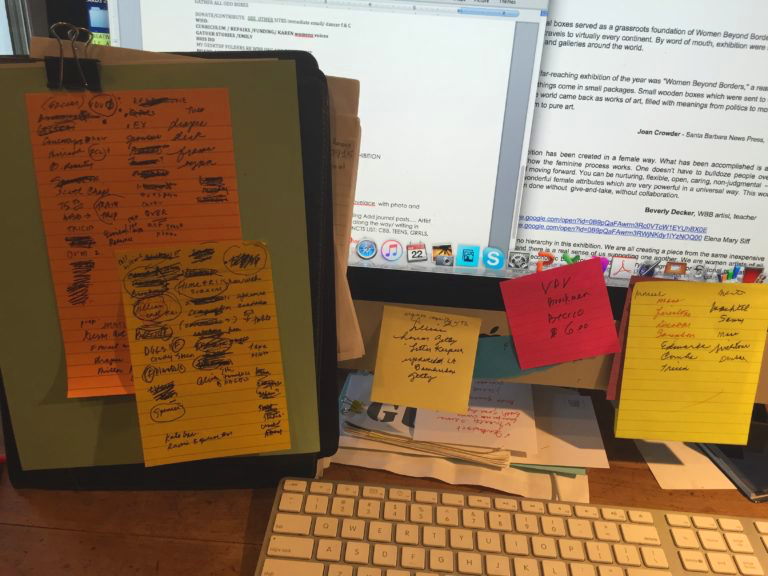 Lorraine Serena's desk during the online cataloging portion of the project.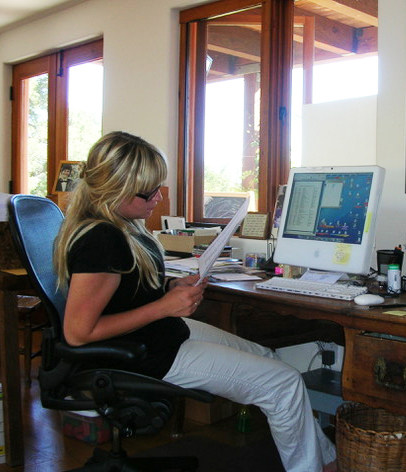 Jenni Marsh, Assistant, in the process of creating a data base.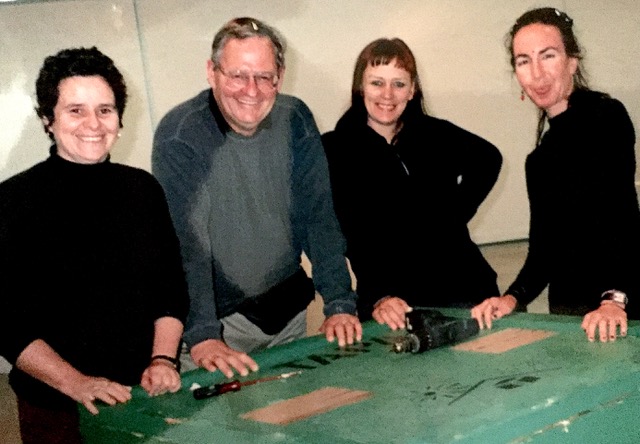 Jan Fieldsend, Manager of Tin Sheds Gallery, University of Sydney with Frank Serena, Seraphina Martin and Paola Talbert preparing to open the crate of WBB boxes for the exhibition. All four women created a WBB box.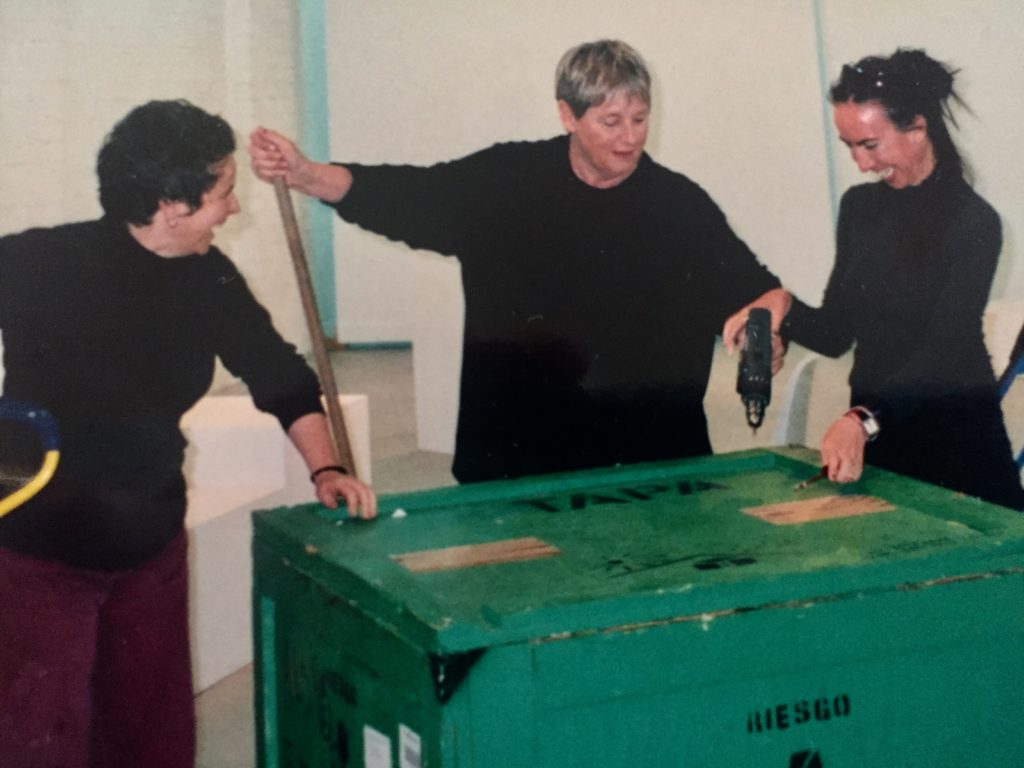 Jan Fieldsend, Lorraine Serena, and Paola Talbert opening the crate.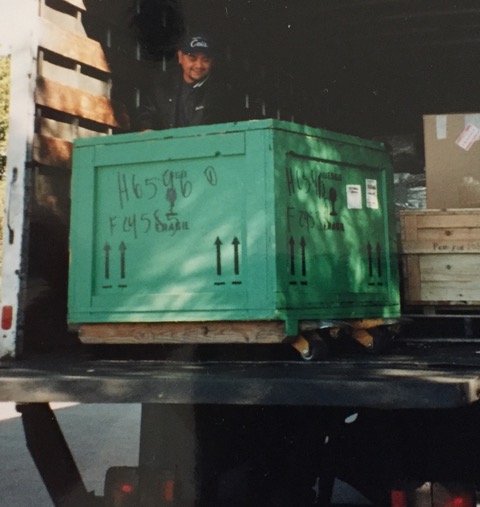 The WBB Big Green Crate returning to California.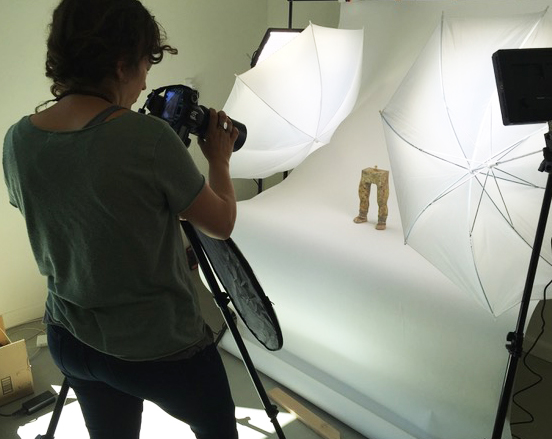 Karen Nedivi, WBB Assistant, photographing hundreds of boxes for the website.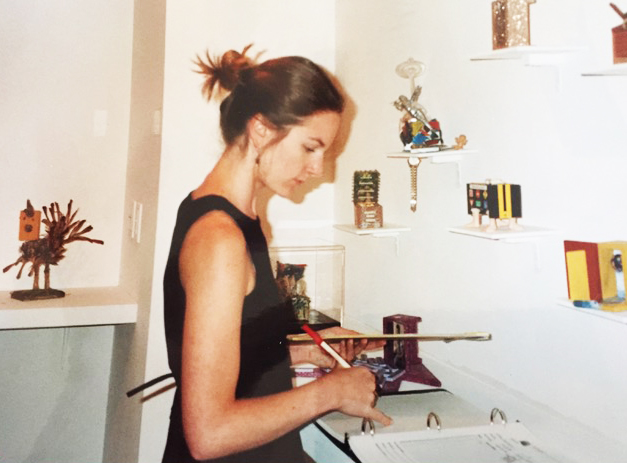 Dawn Simonelli, Assistant, reviewing the WBB collection.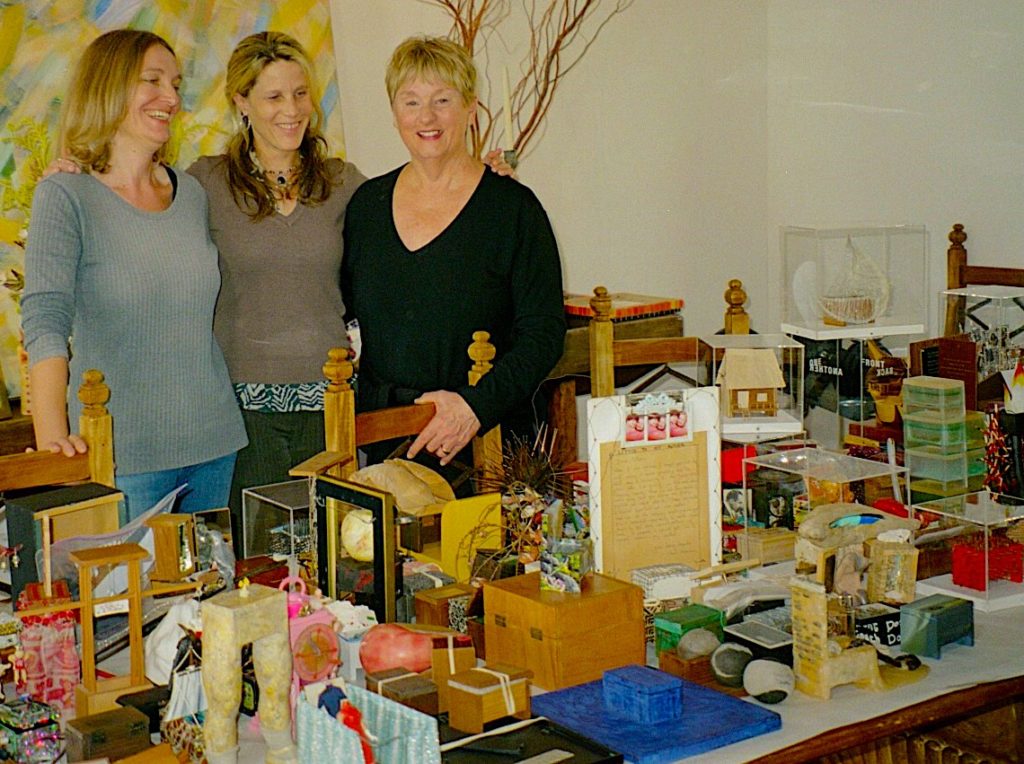 Unpacking and inventorying of WBB boxes returned from an exhibition abroad.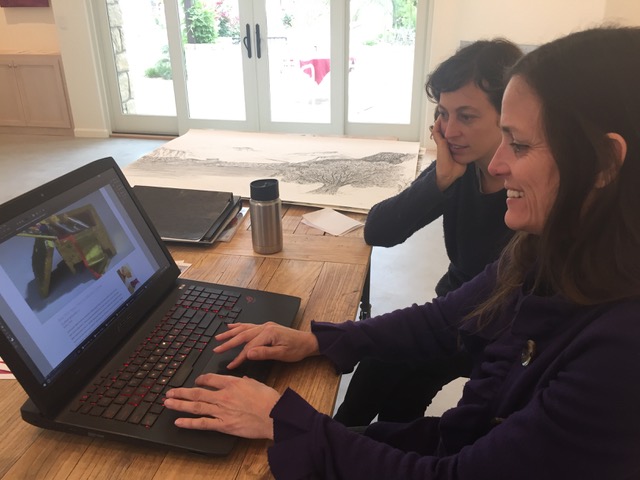 Karen Nedivi and Alison Bradley, Creative Director at Wackypuppy Design and Bitvision Technology Group, reviewing the initial design for the WBB website.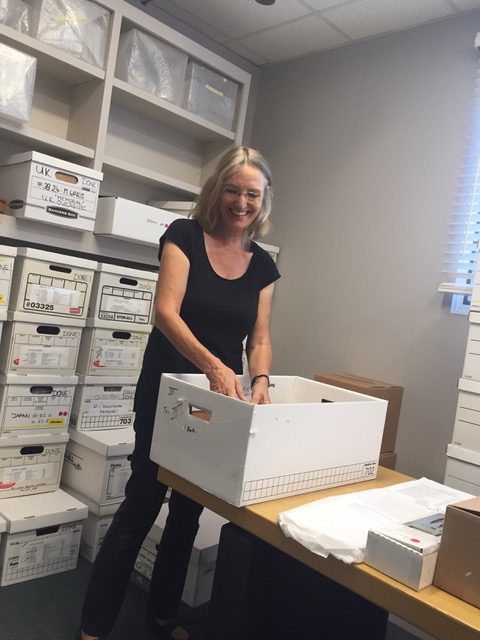 Lisa Marsh, Professional Archivist, placing all WBB boxes in an organized and accessible storage area.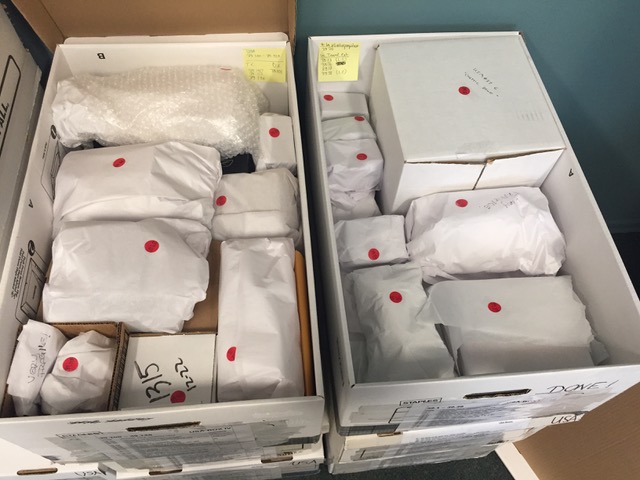 Lisa Marsh and Anette Kubitza completed the comprehensive archive.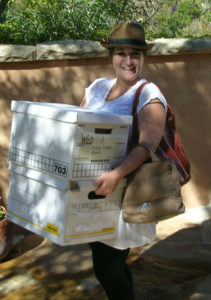 Calico Brown, Artist and Administrator taking WBB home to work on our video archive.