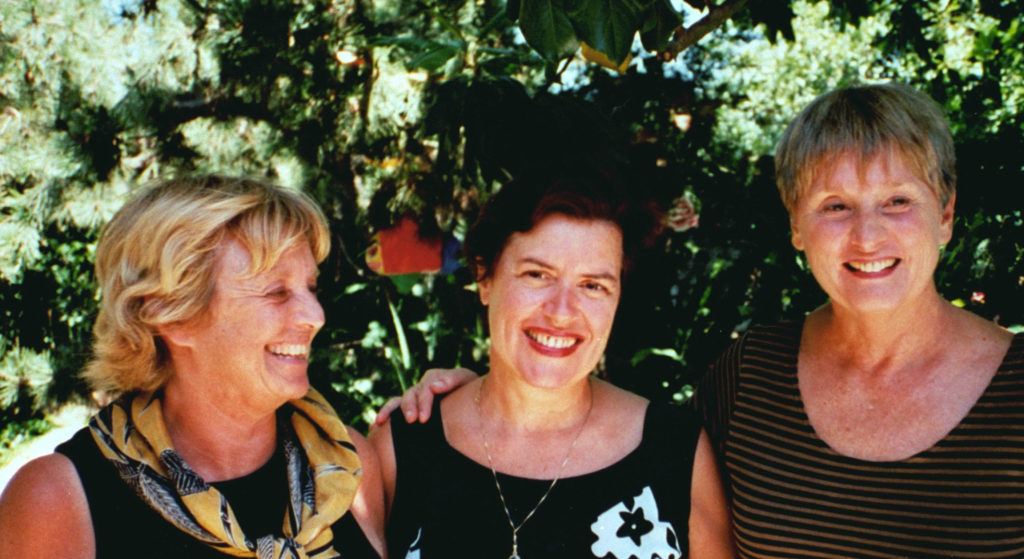 Gallery Zvono
Belgrade, Yugoslavia
November 11 – 19, 1997
Jasna Janicijevic Ph.D., Professor of the University of Belgrade, WBB Coordinator
Peggy Orchowski, Contact
SECRETS & INTIMACIES
Jasna Janicijevic Ph.D. – YUGOSLAVIA
In 1997 WBB gathered several of the most prominent Yugoslav sculptors and painters, as well as a few emerging artists. The opening exhibition of their work in Belgrade showed an unusual variety of expressions and, in a way, reflected the core of the very individual, poetic approach of each participant.
Symbolically, the idea of the box-object was voiced by WBB artist, Gordana Kaljalovic Odanovic, who wrote, "When we say a box we think of an inner room, a secret, intimacy, a safe place, opening, closing, but first of all, of female forms." These are some conceivable associations. As a gathering point of life energies and the last breath, it can be a cradle as well as a sarcophagus. The life cycle (from birth to death) is closely connected with this multi-evocative object.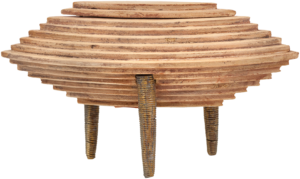 A box exists by its void which keeps it safe. The inside of the box corresponds to the outside as a positive form to the negative one. Whether small or large, deep or low, long or narrow, it evokes the feeling of intimacy, safety, but also of bodily sensations: touching, holding, feeling. A mechanism of the will to possess, opens its numerous drawers.
Some of the Yugoslav artists present themselves through their own thoughts:
An essay by Milica Stevanovic appears in her new book, titled Perspective in Gravitational Fields and Other Themes. Paintings, drawings, and objects deal with the exploration of perspective in a space where things are permanently contorted, if we understand the contortion as mutual influence among the things themselves as well as between us and them. The lines of these influences or actions form a certain "contorted space," which we can treat as a contorted space of our own consciousness from which emerge the images of the objects we observe or imagine.
One of the imagined objects appears in her box Unknown Thing. The lid of the box has opened and something "I do not know what" gushed out of it. Something I do not want or maybe do not have to know (to name), since it was not supposed to be named. Perhaps that was what moved the lid. Looking from outside, a box is almost always a shelter– of a secret, of some unpredictable power, of different unexpected things. (Even something that we ourselves put away in some box, could become, after a time, a surprise).
One can never tell if something, or what, will come out of the box, opened or even demolished. Looking from the outside, there is something Unpredictable and Infinite in the box. Looking from inside, a box means something quite opposite: closeness between the walls of the predictable, the entropy of certainty. However, the very event of opening/destroying the box does not allow taking an easy watching distance. Or, does not give a chance for choosing and changing the point of view (on the relation outside-inside). "The opening of the box" as an action or event confronts us directly with a unique, raw, naked reality, with the need to define ourselves critically toward it and to involve ourselves in the events with our own activity. The titles for this event ("opening of the box") therefore, could be different, although they all say (almost) the same thing: power of change, life, protest, play, etc. and of all that seems to be inevitable, though we do not know what it will be like.
Nevena Hadji-Jovancic sculptures are fragments of reminiscence, but they are also literal physical fragments. It is important that each sculpture, each piece has enough space and therefore reminds us of still life. They are loud forms because of the versatile material: acrylic on velvet and painted plaster. Also, her sculptures are noisy, since the color with its smoothness, its uniformity, connects scattered parts into one plane. But the color is unusual, as in her tiger colored box, with little figures of animals, the memories of childhood: Yes, I Remember.
Borislava Nedeljkovic-Prodanovic is a sculptor, painter, and craftsman, working with clay and metal, which helps her to seek through the transparency of the world for the new non-descriptive forms, always strong and vigorous but at the same time light and small. Just like her box Atlas, which establishes not only a dialogue between the material and space but also between different materials: aluminum and wood. Her sculptures stick to the space, adapt to it without confrontation, but they also fight for survival and oppose the limits of spatial and spiritual existence.
Gordana Kaljalovic-Odanovic tries to expand traditional artistic expression as well as the associative dimension of the work of art. The chosen medium– wood– the ways of treating the planes, the leveling of the rhythms, cuts and carvings, suggest some subtle variations of the objects. Attached to the pure plastic form, the ways of building by constructing and composing, reduction and cleanliness, typical of modernist practice, are visible in her sensitively planned and carefully built sculptures. The visual impact and the power of attraction of these integral forms full of intimate geometry, suggest an open and subtle emotional experience.
Darja Kacic's main concept, which defines the context of her work, deals with permanent movements, assimilation, and colonization of new territories. Her Vivarium for Snowflakes and Stardust, refers to the little box as an object for a woman, containing all the exquisiteness, wealth and mystery, safety and dreams she possesses, as well as her disorders. It is her tiny pet-toy, which she never abandons throughout her whole life. Fluently changing so many of her daily roles, she tugs her little vivarium along, and in it her snowflakes and glitters, snakes and puppies, babies and tears.