Curriculum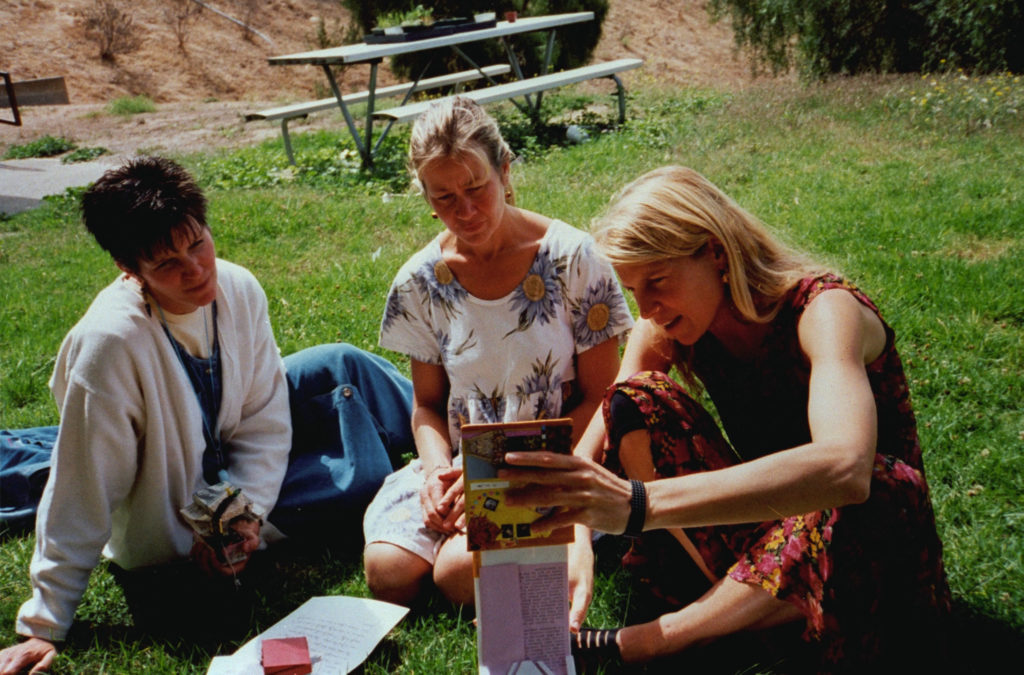 The artist is not a special kind of person; rather each person is a special kind of artist.– Ananda Coomaraswamy, Art Historian
WHAT IS A BOX?
Dr. Aden Ross
Music box. Jewel box. Mailbox. Lunch Box. Pill box (both bunker and hat). Box springs. Shadow box. Box step. What is a box, exactly? Because there serve as coffins and cradles, gifts and shrines, torture chambers and treasures, boxes carry as many layers of meaning as they do lessons. In this project, the box is the given, the parameters representing the "rules" or laws with which we are presented and from which we must find or create our own meaning. Our box might be our gender, our socio-economic status, our degree of ability and disability. We can perceive our "givens" as limiting or liberating: the atonalist composer Schoenberg reminded us, " There are still many beautiful songs to write in C-major."
INTRODUCTION
Women Beyond Borders has been a resource for teachers since its inception. Teachers from elementary school all the way through higher education have adapted the project in various ways. A variety of educational programs were conceived this way: such as workshops for schools, universities, museums, libraries, as well as women's and girls' organizations. Below are examples of these WBB educational arts programs and a sample lesson plan.
SAMPLE OF LESSON PLAN: VIEW PDF
SAMPLE PROJECT GUIDELINES: VIEW PDF
BOX WORKSHOPS FOR TEACHERS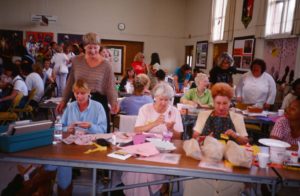 At the Getty Education Institute for the Arts and Southern California Institute for Visual Arts, Los Angeles, Lorraine Serena and Beverly Decker conducted a workshop for a total of 185 participants from El Segundo and Santa Barbara.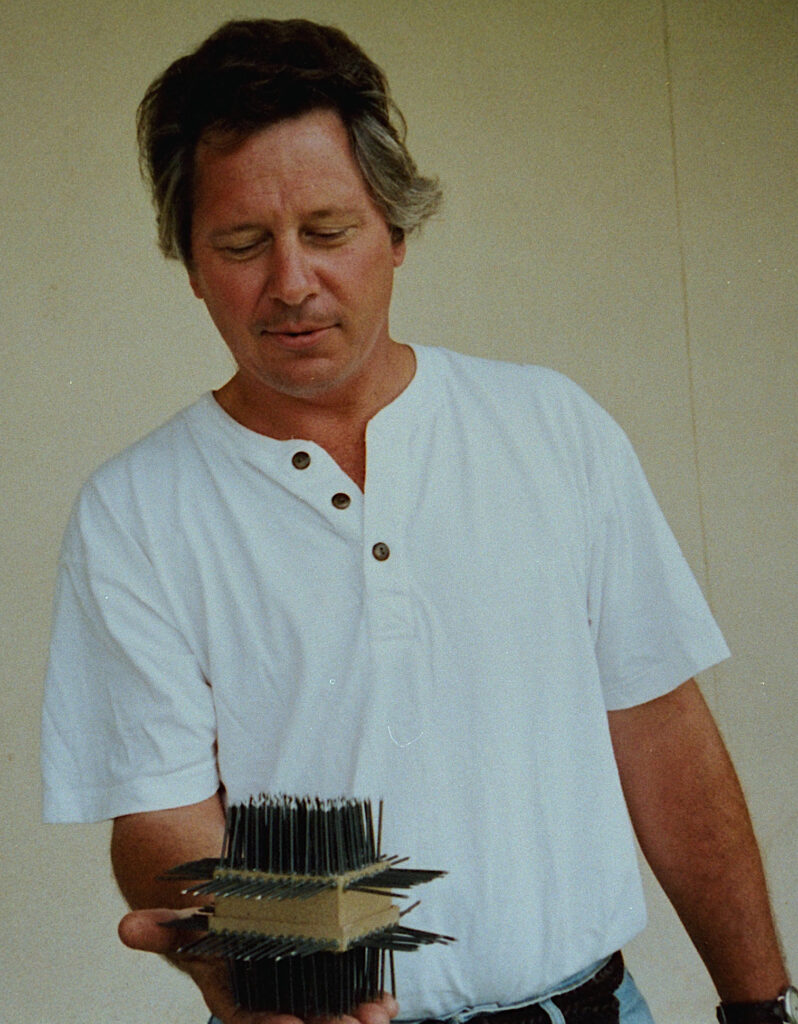 Women Beyond Borders has not only had an impact on women, but increasingly with men. WBB is more than "women's issues" and as the project traveled the world it has affected and informed men and boys. Comments made by different men after viewing the exhibition have ranged from, "I have five sisters and only now am I beginning to understand them" to, "I want to apologize to all women for what men have done to them."
GIRLS INC.

A video created by Jody Nelson about the Girls Inc. Box Project in Santa Barbara, California
Nothing is a mistake. There's no win and no fail. There's only make. – Corita Kent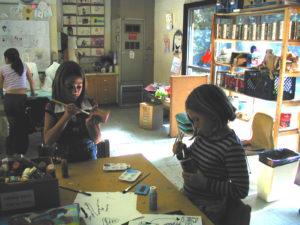 Girls Inc. collaborated with Women Beyond Borders to create boxes for WBB's ten-year retrospective in 2002 which took place at the University Art Museum in University of California Santa Barbara.

VIETNAM: BUILDING BLOCKS: LIFE SKILLS, ART, & HEALING
Building Blocks was an adjunct project initiated by Diep Vuong and the Pacific Links Foundation and funded by the Consular Club of Ho Chi Minh City in Vietnam to support the reintegration process of survivors of human trafficking. A three-day intensive box project was held in Mui Ne, a local beach town that allowed the young women from PALS' Southern Shelter to distance themselves from their current environment and gain perspective and reflect.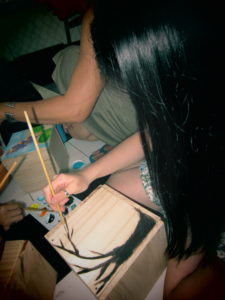 This project focused on helping trafficked returnees rebuild their lives through art. Through creative arts workshops, as well as individual and small group sessions, the project focused on building healthy self-esteem and healthy relationships. The young girls worked together to build wooden boxes, paint them, and assemble them into a collaborative mosaic, symbolizing the individuality of each woman and the interconnectedness of their journeys together, to rebuild a new life.
CHILDREN BEYOND BORDERS – CULTURAL OLYMPIAD 2002
Boxes were created in collaboration with Ruth Lubbers and Very Special Arts, DC. Fifty cardboard boxes were sent to each of the 135 affiliates of VSA around the world and over 6,000 children with special needs participated. Each affiliate had their own exhibition and a selection of boxes were exhibited along with the WBB exhibition, at the 2002 Cultural Olympiad in Salt Lake City.