Curriculum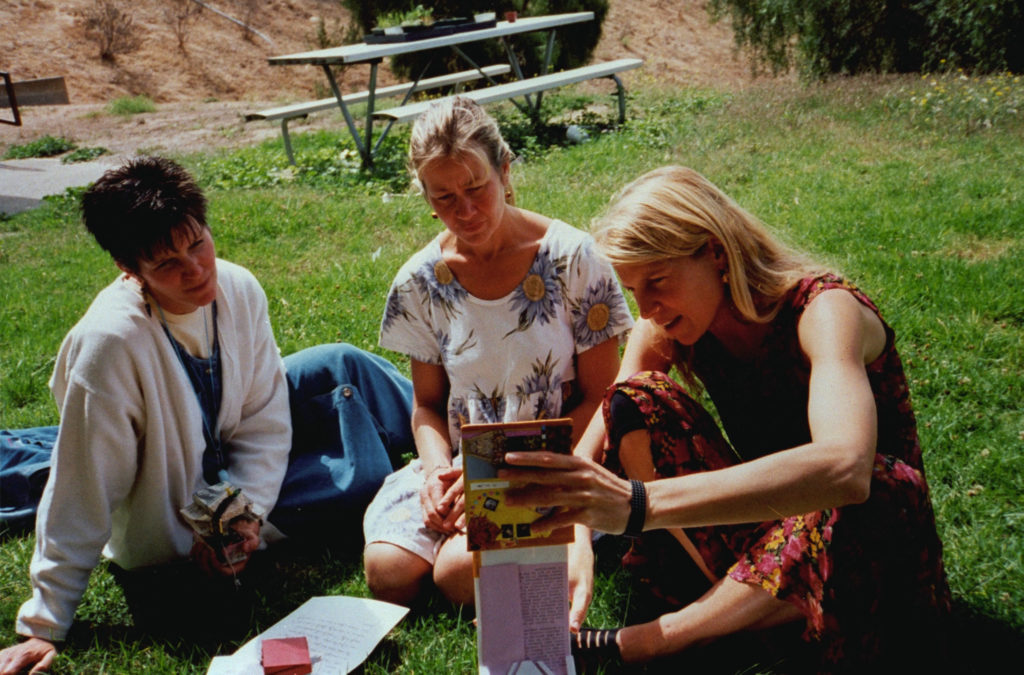 SAMPLE OF LESSON PLAN: DOWNLOAD PDF
Women Beyond Borders has been a resource for teachers since it's inception. Teachers from elementary school through higher education have adapted the project in various ways.
A variety of educational programs were conceived: such as workshops for schools, universities, museums, libraries, as well as women's and girl's organizations. Below are two examples of programs from WBB and a Sample Lesson Plan.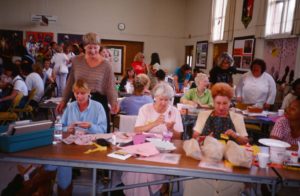 GIRLS INC.
Women Beyond Borders collaborated with Girls. Inc. at the ten-year retrospective in 2002 which took place at  University Art Museum at UCSB.

This is a video created by Jody Nelson about the Girls Inc. Box Project in Santa Barbara, California.
CHILDREN BEYOND BORDERS
Boxes have been created in collaboration with Ruth Lubbers and Very Special Arts, DC. Fifty cardboard boxes were sent to each affiliate of VSA around the world and over 6,000 children participated. Each affiliate had their own exhibition and a selection of boxes were exhibited along with the WBB exhibition, at the 2002 Cultural Olympiad in Salt Lake City.
VIETNAM: BUILDING BLOCKS: LIFE SKILLS, ART, & HEALING
Building Blocks was an adjunct project initiated by Diep Vuong by Pacific Links Foundation and funded by the Consular Club of Ho Chi Minh City in Vietnam to support the reintegration process of survivors of human trafficking. A three-day intensive box project was held in Mui Ne, a local beach town that allowed the young women from PALS' Southern Shelter to distance themselves from their current environment and gain perspective and reflect.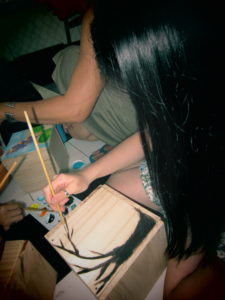 This project focused on helping trafficked returnees rebuild their lives through art. Through creative arts workshops, as well as individual and small group sessions, the project focused on building healthy self-esteem and healthy relationships. The young girls worked together to build wooden boxes, paint them, and assemble them into a collaborative mosaic, symbolizing the individuality of each woman and the interconnectedness of their journeys together, to rebuild a new life.